Padron Peppers with Aztec Salt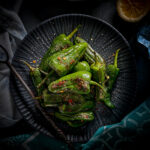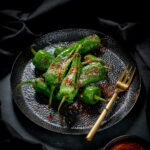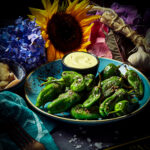 Classic Spanish Tapas Dish with a Fusion twist – upping the heat with our secret Aztec Salt!
Padrón peppers are a very traditional tapas dish. These peppers are very mild, earthy, nutty, and slightly sweet, however, sometimes they are related to as 'Culinary Russian Roulette' as up to one in ten can be blisteringly hot, so make sure the chilled beers are at hand, both our Malquerida and Lemon beers make a perfect compliment to this dish.
£6.95